FOUR MASTER - John Kleis Car Hi Fi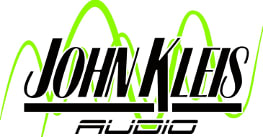 John Kleis Car Hi-fi has been trading since 1977 and is one of the most and longest established car stereo shops in England. We have always maintained to be at the forefront of the latest in car technology. This can be anything from the latest CD Tuner to turning your car into a wireless hotspot.

Our staff are experts in all aspects of mobile media and in car entertainment. Weve always put customer service first no matter what the budget is and feel our service is second to none.

We listen to the systems in your car and give our unbiased advice on what equipment you need opposed to what some people might want you to have.

Our aim is to be able to meet and exceed your expectations, from a simple head-unit install to a full scale custom installation.

Being a proud Four Master dealer,an independent specialist installers brought together by a common aim, to provide high quality hi-fi for drivers and passengers in a professional and highly service oriented manner. We are passionate about music and cars and will recommend systems to suit certain requirements.

As a Four Master dealer, all of the Four cars brands when professionally installed by us are covered by a 3 year warranty in order to deliver the best possible performance and peace of mind.

Our showroom is dedicated to showing some of the finest European car H-Fi brands and we have an impressive display of the latest satellite navigation system, TV and DVD screens, High end amps, subwoofers and as many other gadgets for the car you could think of.
248 Basingstoke Road
Reading
Berkshire
RG2 0HN
0118 986 6224