FOUR MASTER - Oxford Car Audio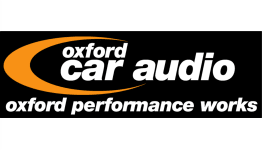 One of the UK's leading installation companies, Oxford Car Audio as a company has been around since 1995 and has built a reputation for supplying high quality equipment and installation services.

In March 2012 ownership of Oxford Car Audio changed to two former staff members Steve Le Masurier (AKA Lem) and Mark Watson (AKA Little Marky). The two new owners completely restructured the shop and its primary focus of business. Oxford Car Audio is also now co-branded as Oxford Performance Works.

The businesses has now been setup specifically for vehicle enhancements, this includes not only in car entertainment but also alloy wheels, up-rated suspension/springs, brakes, car care products, security & Bluetooth phone kits.

The staff at Oxford Car Audio / Oxford Performance Works have been in the in-car equipment industry ranging between 8 and 30 plus years. Each member of staff has a genuine passion for in car gadgetry and with the team's combined knowledge and experience Oxford Car Audio / Oxford Performance Works can find the right product and method of installation for each individual customer's needs. You will be amazed at the specialist equipment we have in stock and the variety of vehicles we are able to cover. From a simple facia and harness adapter to full fibre-optic ipod and phone integration, we have it in store and ready to fit.
8 Cherwell Drive
Marston
Oxford
OX3 0LY
01865 769911