3-series Audio Upgrade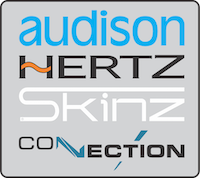 BMW design great cars. But, if you want great audio too, then visit a FOUR MASTER.
Descrete Plug and Play System
FOUR MASTER selected system for the music lover
Stage 1: Replacing the speakers and adding sound deadening to the doors will improve the sound stage and clarity of sound in your vehicle while balancing bass and treble frequencies.
Stage 2: Add an amplifier for more volume and better control of the speaker cone movement. This will help to add definition to your music allowing you to pick out individual instruments and sounds.
Stage 3: Add a subwoofer in a tailor made enclosure for added excitement and low bass!
Approximate Equipment Cost: £ 0
Request a customised quotation for your specific model
Take Me To Heaven!
We regularly find music lovers who once exposed to audio Joy, wish to go a step further! Our "Heaven" systems once more utilise standard factory positions. This helps us to provide you with a discrete system that can be invisibly removed when the vehicle is ready for a change.
In audio, amplifier power is not all about high volume levels, it is more about the mechanical control of the speaker movement in both directions. To raise the level of audio above the Joy system, we add power. Added bass reinforcement allows us to distribute the power available to where it is most needed while the addition of a DRC controller offers control of top level functions and a choice of customised sound presets.
Approximate Equipment Cost: £ 2339.92
Request a customised quotation for your specific model
Give Me Expert Audio!
An "Audio Expert" system is for those who value audio performance almost as much as the car itself. These are installations requiring re fabrication of parts of the vehicle to deliver as close to perfect sound as possible.
Using factory speaker positions in a vehicle always adds compromise to the fidelity of a system. Quite often we find that the difference in physical position between a mid drive and a tweeter requires a good deal of electronic manipulation to achieve a perfect stereo image.
FOUR MASTERs are equipped with the skills to change the speaker layout in a vehicle. By fabricating new parts, they are able to optimise speaker placement such as placing mid range speakers and tweeters closer together and on the same axis to achieve a more coherent image even before fine adjustment is employed. Similarly, subwoofers and electronics can be integrated in a way that enhances the aesthetic of the vehicle.
Equipment level is of the highest import at the "Expert" level of installation. Fill in your details below for an obligation free example of suggested equipment. It is vital that an audition is undertaken at your local FOUR MASTER before you decide the final specification.
Approximate Equipment Cost: £ 0
Request a customised quotation for your specific model

Click on a model below to download an article on an audio upgrade by Driving Sounds Magazine (79p each)